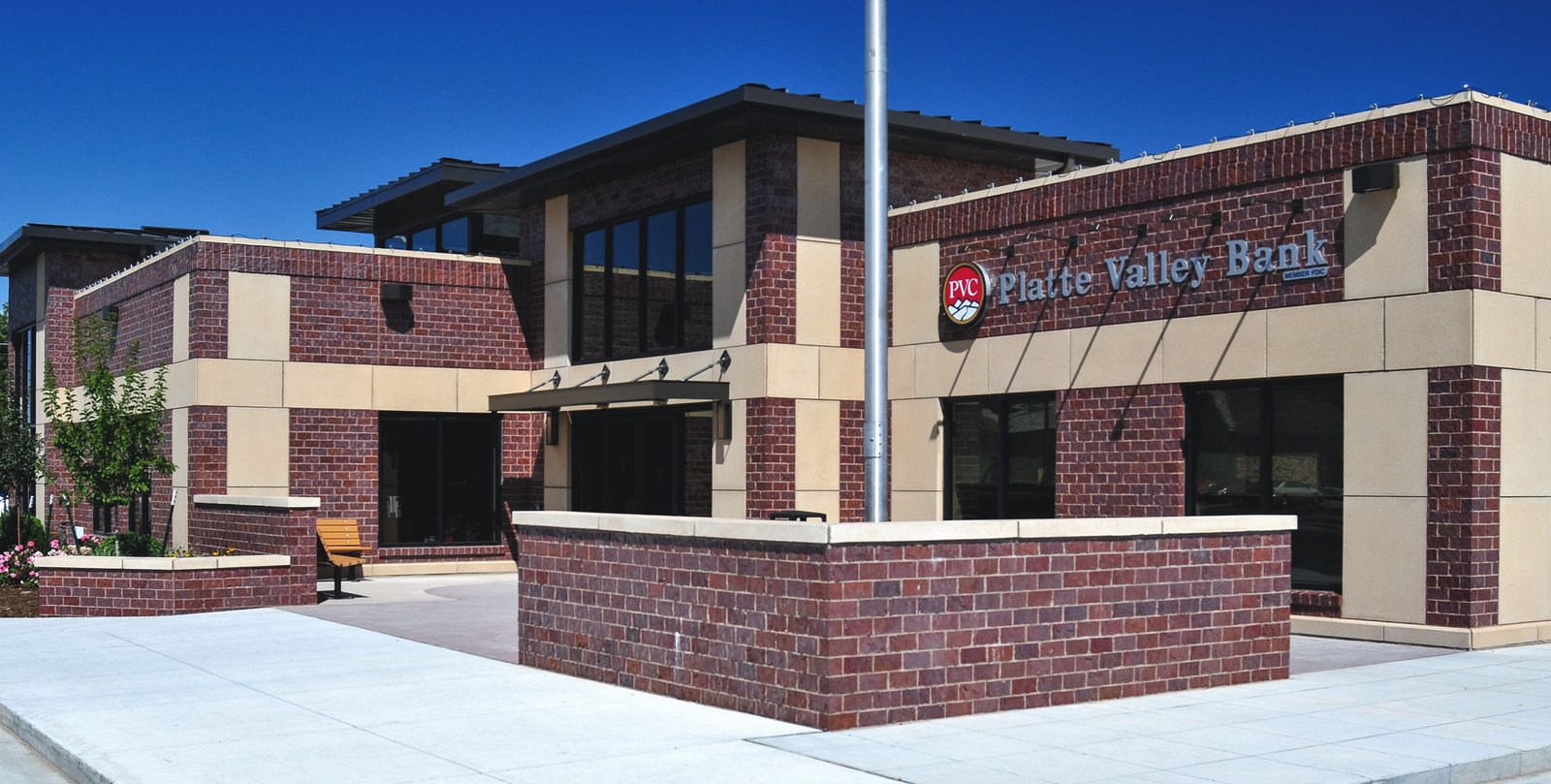 ---
---
Even though Platte Valley Bank, a part of Platte Valley Companies, was established by Hod Kosman and his two sisters in 1996, its true beginning dates back to 1909 in the Panhandle of Nebraska.
---
W. H. Ostenberg and H.H. Ostenberg, Hod's grandfather and uncle, opened Scottsbluff National Bank in November 1909. It truly was a family community bank as both served as Presidents of the organization along with Hod's father, H.D. Kosman, and Hod himself. Even Hod's mother had a part in the success as her collection of Indian Head Pennies was used during the depression to keep the bank open. Many banks failed during the depression, but Scottsbluff National survived. Scottsbluff National served the community well, and was purchased by FirsTier Bank of Omaha in 1990.
The two lamps in the North Lobby of Platte Valley Bank located at 1212 Circle Drive are the original lamps from the Scottsbluff National Bank Building. These lamps operated on carbide gas and were later converted to electric. They were removed from the building in 1945 and were finally returned to the Kosman family in 2004.
"The Journey" was sculpted in brick by Jack Curran from Fairbury, Nebraska. This mural is located just inside the west entrance of Platte Valley Bank on 1212 Circle Drive, Scottsbluff.
---
---
Fast forward to 1996, when Hod and his two sisters decided to open a new financial and insurance institution in Scottsbluff. It started with Platte Valley Ag Credit Co. and PV Mortgage Company and quickly grew to include Platte Valley Investment Center, Inc., and Platte Valley Bank. What began in the Panhandle of Nebraska moved into southeast Wyoming when Platte Valley Bank moved into Torrington, Wyoming in 1999. In 2000, Platte Valley Companies added J.G. Elliott Insurance Center, another family business that began in Scottsbluff in 1920.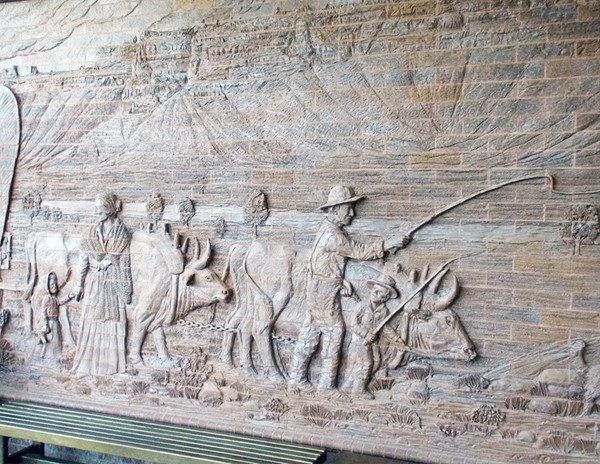 ---
---
Today, Platte Valley Companies has nineteen affiliates in thirteen communities in Nebraska, Wyoming and Colorado. They include Platte Valley Bank in Scottsbluff, Gering, Bridgeport, Minatare, and Morrill, Nebraska; Platte Valley Bank in Torrington, Wheatland, Cheyenne and Casper, Wyoming; Mountain Valley Bank in Walden, Steamboat Springs, Hayden, and Meeker, Colorado; Ag Credit Co. in Scottsbluff, Nebraska; PV Mortgage Company in Scottsbluff, Nebraska; J.G. Elliott Insurance Center in Scottsbluff, Nebraska; McBrayer Insurance Center in Torrington and Wheatland, Wyoming; and C.H. Brown Co. LLC., in Wheatland, Wyoming.
Platte Valley Bank and Platte Valley Companies continue to remain strong as it was named a Top 100 Best Performing Large Community Bank by SNL Financial three years in a row, and has a total banking assets of approximately $900 Million.
---
---
INFORMATION PROVIDED BY A REPRESENTATIVE OF PLATTE VALLEY BANK IN JULY, 2014.